26/27 April 2008 @ Haslemere HC
Sun 27 Apr - PB 15:00 - Final
Old Mid Whitgiftians 2

0 - 3
(0 - 1)
Henley 2
Richard Woolfrey 3m fg, Alex Price 37m fg, Ian Heggie 68m pc
Report by Mike Haymonds, Press Officer, SHL
Henley 2s retained their Premier status by beating Old Mid Whitgiftians 2s 3-0.
They opened the scoring in the third minute through Richard Woolfrey and defended their lead with a composed performance throughout the first half.
Old Mid Whitgiftians came back strongly after the interval, winning six penalty corners, but the Henley defence held firm and further goals from Alex Price and Ian Heggie clinched victory for the Oxfordshire side.
Sat 26 Apr - PB 15:00 - Semi-Final 2
Henley 2
Dan Herbert 17m fg, Richard Owen 29m fg, Richard Woolfrey 39m fg
3 - 1
(2 - 0)
Blackheath 2
Ben Frew 52m pc
Report by Mike Haymonds, Press Officer, SHL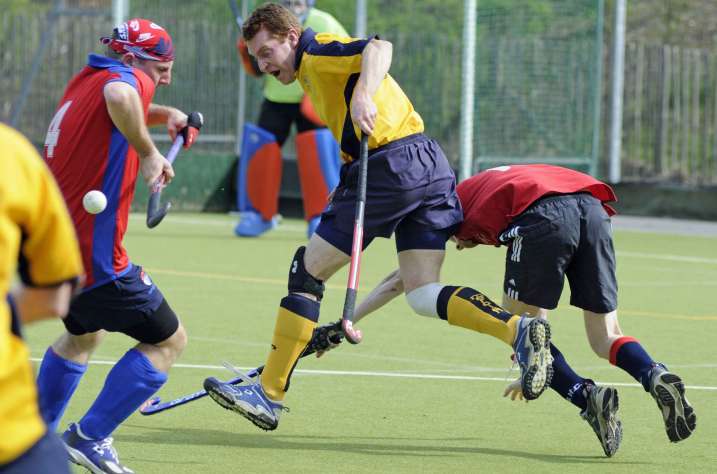 Henley's first half ascendancy was confirmed by goals from Dan Herbert and Richard Owen.
Richard Woolfrey increased their lead four minutes into the second half but Blackheath responded by raising their game in the final quarter.
However, they could only muster a consolation goal in the 52nd minute from Ben Frew.
Sat 26 Apr - PB 13:00 - Semi-Final 1
Old Mid Whitgiftians 2
Mark Roberts 50m fg, Andy Reeves 61m pc, Ian Davidson 64m fg, Antoine Kenmere 68m fg
4 - 0
(0 - 0)
Sunbury 2

Report by Mike Haymonds, Press Officer, SHL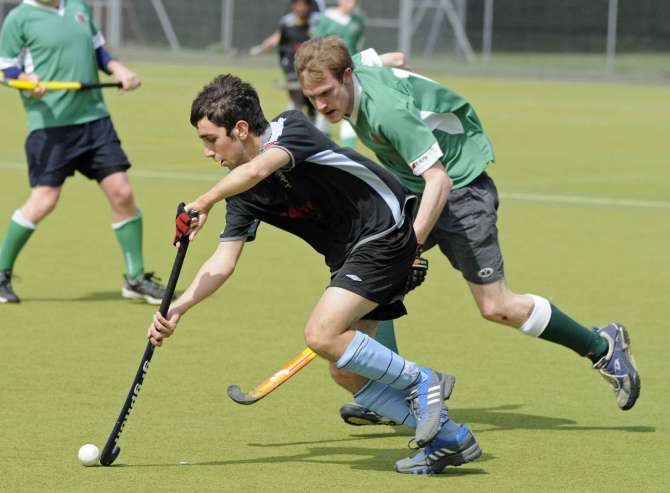 A closely contested first half saw both sides squander many chances, including a penalty stroke for Old Mid Whitgiftians which was fired wide.
Old Mid Whitgiftians took control after the interval but it was not until the 50th minute that Mark Roberts broke the deadlock.
Three further goals in the last ten minutes from Andy Reeves, Ian Davidson and Antoine Kenmere sealed a deserved victory for the Surrey club.
Images by Peter Savage - more images can be viewed at www.hockeyimages.co.uk